Feeling healthy and well is not a luxury but an absolute necessity
We offer market cuisine, to enjoy the local cuisine to the fullest. The best atmosphere to enjoy a pleasant meal with your family, partner and friends. An exclusive place to enjoy unique moments and experiences. Let yourself be carried away by the senses of taste and smell to make your lunch or dinner a magical experience. We want our guests to experience something special during their stay with us, because great experiences create great memories.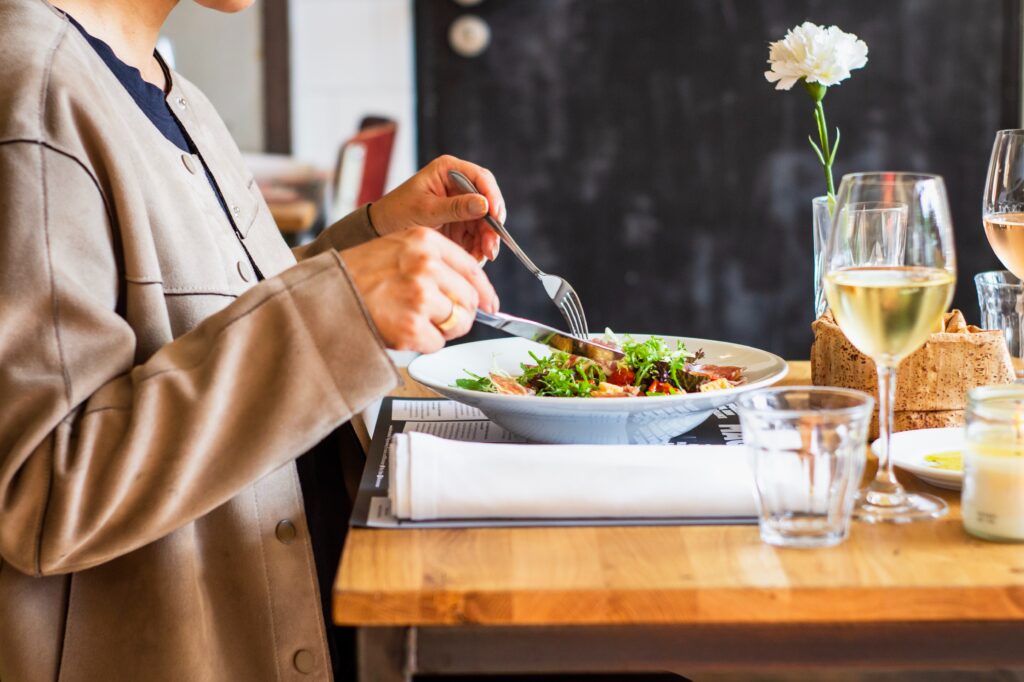 GastroBar Jawa
Have breakfast in the morning and enjoy refreshing cocktails and tasty snacks throughout the day in this friendly place.
Restaurant Hari
Start the day with a hearty breakfast buffet with eggs, sausages, pastries and more. Return to the hotel for lunch or dinner and enjoy the best Mediterranean dishes or relax in your comfortable room and order room service. Simplify your stay by reserving half board or full board.
Room Service
Relax in the comfort of your room and we will bring you the food.
Schedule:
Breakfast: From 07:30 to 10:30
Lunch: From 13:30 to 15:30
Dinner: From 7:30 p.m. to 10:00 p.m.
Exceptional Mediterranean cuisine
Schedule Hari:
Breakfast: 7:30–10:30
Lunch: 13:30–15:30
Dinner: 19:30–22:30
Schedule Jawa:
9:00–24:00